WILL BARTON
NEWS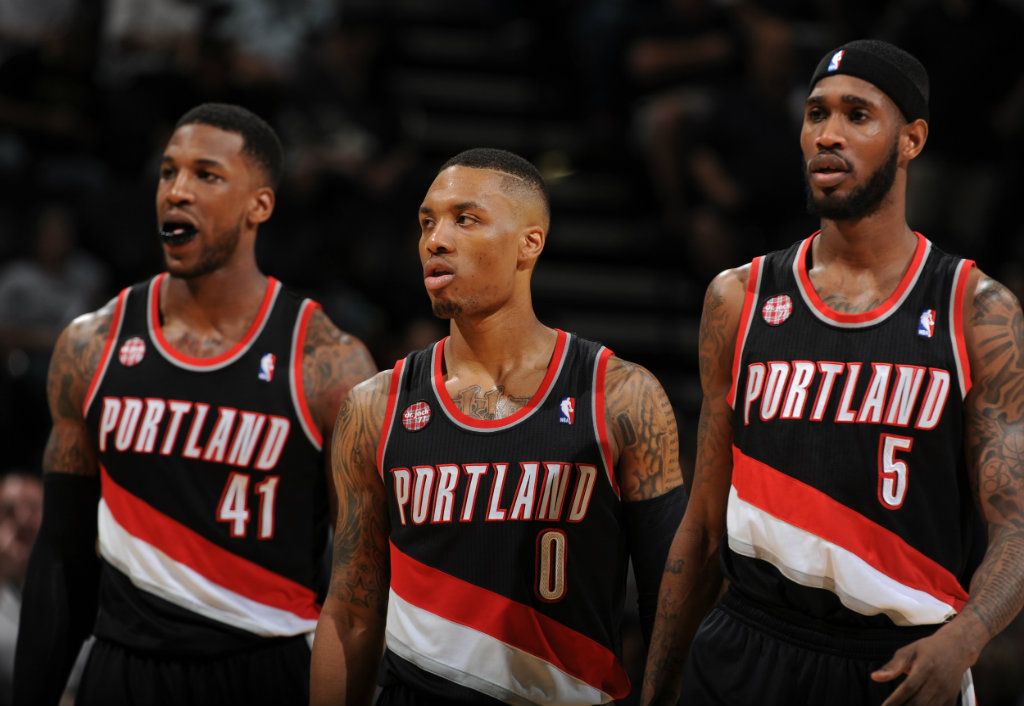 Trail Blazers' Will Barton says becoming a father 'put life into perspective'
POSTED BY: WILL BARTON in NEWS
He's known to most as "Thrill" or "The People's Champ."

But now Portland Trail Blazers guard Will Barton can be called by another name: Dad.

Barton welcomed his first child Wyatt – born seven pounds, five ounces – on July 25 in Memphis, Tenn., where he played his college ball. The gregarious third-year guard, who's hardly seen without a smile on his face, beamed when describing the arrival of "Lil' Thrill."

"You know what's so weird, I didn't cry," said Barton. "It was just so beautiful. I was just sitting back and I was like 'wow' and happy and laughing. Everyone's in there so serious and as soon as he comes out I'm just playing with him and talking to him. I kept the mood light. That's just my demeanor and my personality."
The 23-year-old known for bringing the crowd to its feet with high-flying, highlight reel dunks said the birth of his son Wyatt has been a game-changer.

"It just kind of matured me," Barton admitted. "Put life into perspective for me. It made me less selfish; I have someone to care for that's more important than me. I've always been family first and this just took it to another level."

A fan favorite who GM Neil Olshey and head coach Terry Stotts have lauded for his growth as a player and a professional on and off the court, Barton enters the final year of his rookie deal with a little more to play for.

"I've always taken the game serious because that's my passion," said Barton. "But now there's extra motivation to be able to provide for him. And not only the money side but give him someone positive to look up to, give him someone he admires. That starts at home."
Source:
By Sean Meagher | OregonLive.com | October 6, 2014
http://www.oregonlive.com/blazers/index.ssf/2014/10/trail_blazers_will_barton_says_becoming_a_father_l.html