WILL BARTON
NEWS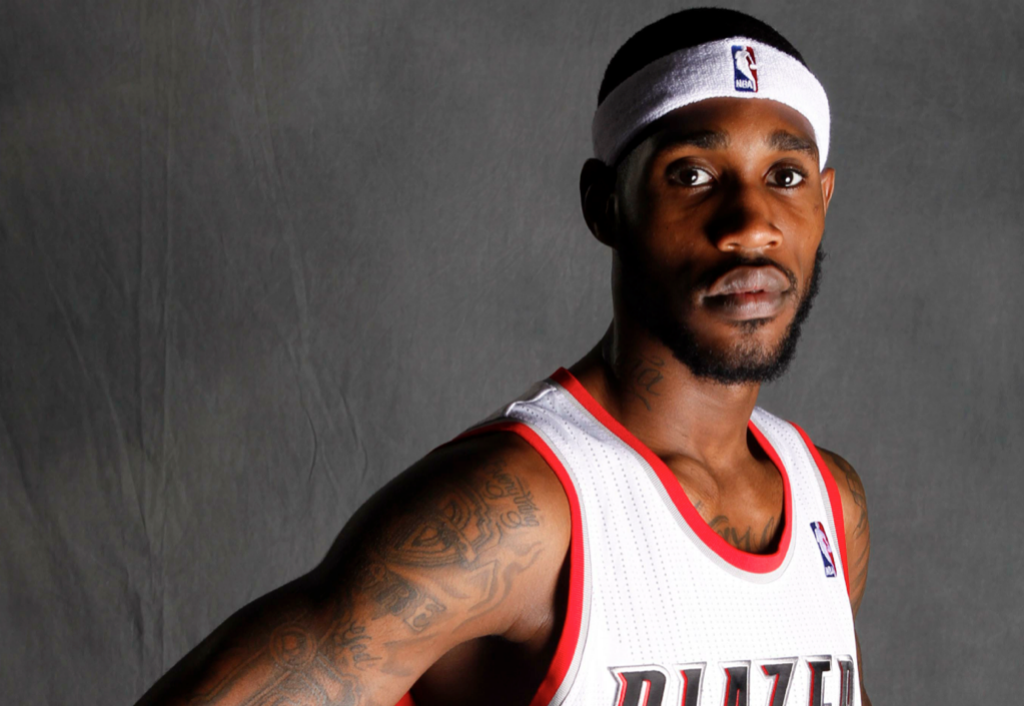 2014-2015 Season Preview Q&A: Portland Trail Blazers
POSTED BY: WILL BARTON in NEWS
To help get ready for the 2014-2015 NBA season Pelican Debrief is going through each of the 30 NBA team's with help from other Fansided NBA writers. Today we are joined by David MacKay ,editor of Rip City Project, Fansided's Portland Trail Blazers blog to talk LaMarcus Aldridge, Damian Lillard and more.

1. Who is the more important player to the Blazers success, Damian Lillard or LaMarcus Aldridge?
David: Definitely Aldridge right now. He's a 29 year-old, 3x NBA All-Star in the prime of his career. Night in and night out he will give you 20+ points and 10+ rebounds, while still playing acceptable defense. He is the centerpiece the current roster was built around. Lillard, on the other hand, can give you big time plays but lacks consistency (and defense). He is still in the process of ascending to Aldridge's level. Lillard is gradually becoming the face of the franchise because he is incredibly marketable right now. In 2013, he became the fourth ever unanimous Rookie of the Year selection, and in 2014 he became the first ever NBA All-Star to compete in all five events. He's got that massive Adidas contract, he's been in all sorts of commercials, heck—he's going to be on Conan Thursday night! His commercial success has bled into this creeping notion among Trail Blazers fans that the team is his, but I don't care for those sort of labels.

On the court, Aldridge is the main man. Both are irreplaceable, but Aldridge is still the pillar of the team's success. The Trail Blazers rely on his veteran leadership in the locker room and his dominating presence on the floor. While Lillard casts a longer shadow, actual measure of impact favors Aldridge.

That may change in the coming years, it may not. In a single season vacuum, there is no question.

2.The Blazers finished 16th in defensive efficiency last season. Can they get better this year and if so where does it happen?

David: Can they? Sure. Will they? I'm cautiously optimistic. Last season, head coach Terry Stotts had them running a 'soft ICE' pick-and-roll defense that was designed to concede the long two (statistically the worst shot in basketball). Problem being, Lillard and Mo Williams would get swallowed on ball-screens instead of fighting over them. Since post defenders sagged toward the rim, this "long two" often became an uncontested runner. If Stotts runs the same system, there needs to be some individual improvement among the guards.

The other problem we saw a lot of last year was late rotation in the help defense; especially among bench players. Nobody was particularly good at pinching the dump pass, so opponents feasted in the paint. This is where Portland has to hope internal growth pays off with their young guys. Thomas Robinson studied a lot of film this summer in order to improve his defensive positioning, so there is a decent chance that we will see him make a difference in the second unit if he can stay out of foul trouble

3. Do the Blazers have enough off the bench to compete for even a Western Conference title?

David: This one is a bit tricky since we don't really know what the bench is capable of or what the nightly rotation will be yet. Most of the young guys (C.J. McCollum, Will Barton, Meyers Leonard, Robinson) are still question marks. The addition of older guys, on the other hand, should help a lot. Steve Blake is a much better facilitator than Williams was last year and Chris Kaman is still capable of producing like a starter. Between Blake's focus on getting everyone involved and Kaman's ability to put points on the board, the Trail Blazers are in much better shape than they were before.

That doesn't quite answer your question though, does it? I think the Trail Blazers would be about as fortunate as any team in the loaded West to make the Conference finals this year. If they do, they will be competitive, in part due to increased depth.

4. I know Aldridge mentioned he plans to stay in Portland long term but are you fully confident that if things go south this year he keeps his word?

David: That depends on how far south we are talking. Anything less than 40 wins would shake my confidence, but even then I am skeptical that he would rescind his vocal desire to be the "best Blazer ever." Besides, the Trail Blazers have his Bird rights in free agency and intend to pay him more than anyone else can. He has a good relationship with the organization and General Manager Neil Olshey, who has made a handful of exceptional moves to appease Aldridge and instill confidence since taking over. I see him staying here.

We'll give that 90 percent confidence. You never know what will happen over the course of an NBA season. If Nicolas Batum and Lillard collide in an explosion of ACLs and Achilles tendons (knock on wood), things might look a little different come next July.

5. What is the best case scenario for the Blazers? The worst? What do you think is most likely?

David: The best case scenario for the Trail Blazers within the realm of reason would be an appearance in the Conference finals. They are better on paper than they were last year, but probably not better than teams like the Spurs or the Thunder in actuality. If I stretch my imagination, I can see Portland going 57-25 and putting up one hell of a fight in their last stop before post-season elimination. Of course, the absolute best case scenario would be a surprise run to their first championship since 1977.

The worst case scenario for the Trail Blazers would be landing in the lottery. The scary part is that this could actually happen. Last year's fifth seed (Portland) and last year's eighth seed (Dallas) were only separated by five wins and the Western Conference has only gotten tighter. The Trail Blazers benefitted from a 22-4 start in 2013-14 that we are unlikely to see repeated. If they regress even a little, they will miss out big.

The Trail Blazers will most likely make the playoffs again, but as a lower seed this time. I don't believe they will truly regress, only that other teams will progress faster. The fun thing about the West is that, come playoff time, any upset is believable. Even without favorable seeding, I would not be surprised to see the Trail Blazers make the semifinals again; which is where I think they'll end up. If I were a betting man, I would take the over on 49 wins. What happens from there is a little hazier.
Source:
By Matt Cianfrone | pelicandebrief.com | October 22, 2014 
http://pelicandebrief.com/2014/10/22/2014-2015-season-preview-qa-portland-trail-blazers/