WILL BARTON
NEWS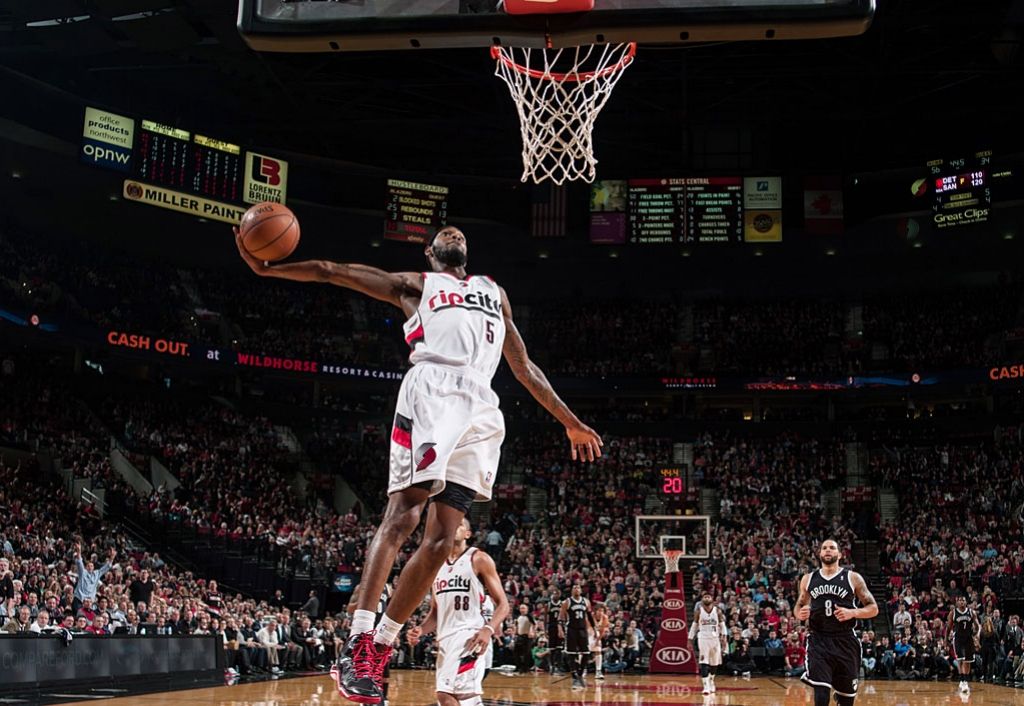 Trail Blazers Take Down Pelicans
POSTED BY: WILL BARTON in NEWS
NEW ORLEANS -- One night after it took Portland three overtimes to get a win, the Trail Blazers needed only three quarters to get past the New Orleans Pelicans on Saturday night.

Portland led by 32 points heading into the fourth quarter and coasted to a 114-88 win over the Pelicans, picking up their 10th victory in the last 12 games.

"We knew that they were probably going to talk a lot about us having a triple overtime game last night," Portland point guard Damian Lillard said. "We knew we had to be locked in and that we had to make sure we created our own energy regardless of what we went through (Friday) night."

Forward LaMarcus Aldridge had 27 points and 12 rebounds, giving him a two-night total of 59 points and 28 rebounds. Lillard added 17 points and seven assists.

And both played only three quarters.

"That definitely helped," Lillard said. "Takes two of those overtimes away."

The Trail Blazers (22-6) arrived in New Orleans at 2 a.m. after their 129-119 triple overtime win against San Antonio. The Pelicans (13-13) hadn't played since winning by nine at Houston on Thursday.

Yet, Portland had the energy throughout and found a way to shut down New Orleans' offense, including forward Anthony Davis. The Pelicans, looking like the more tired team, shot just 35 percent and turned the ball over 17 times.

After scoring 31 points in the two teams' first meeting this season, Davis went just 3 for 14, scoring only seven points while grabbing six rebounds and recording five blocked shots.

"I tried to bump him and get him out of his rhythm and let him know that I'm going to be there any moment he tries to shoot the ball," said Portland forward Joel Freeland, who drew the task of guarding Davis.

Portland shot 53 percent, hit nine 3-pointers and outscored New Orleans by eight in the paint.

"We haven't played like that, especially at home, or like this at the same time we played against a really good team who understood the moment," Pelicans coach Monty Williams said. "I think they are making a statement tonight and I think we didn't respond well."

Aldridge started the rout early.

He scored nine of Portland's first 12 points, giving the Trail Blazers a 14-4 lead. He finished with 13 first-quarter points, missing just three of his first nine shots to start the game.

Portland led by 18 at halftime, pushed the lead to 20 on Aldridge's 21-footer in the third quarter and never led by fewer than that the rest of the game.

"I don't know if surprise is ever the right word because I know what we're capable of doing but I was very pleased with the energy that we came out of the gate with," Portland coach Terry Stotts said. "It would have been easy to expect maybe a sluggish start, but the starters were really locked in and set the tone."

Austin Rivers led New Orleans with 21 points off the bench. Reserve forward Ryan Anderson added 16 points for the Pelicans.

---

TIP-INS

Pelicans: New Orleans recalled point guard Russ Smith from Fort Wayne of the NBA Developmental League on Saturday. Smith scored his first-career basket on a fourth-quarter 3-pointer.

Trail Blazers: Portland improved to 9-3 in back-to-backs this season. . F Nicolas Batum scored 11 points on 5 of 8 shooting after sitting out Friday night's game with a right wrist injury and left knee contusion.

LESS FEAST THAN FAMINE

New Orleans usually can rely on PG Jrue Holiday, G Tyreke Evans and Davis to pitch in about 58 points per game. Saturday night the trio of starters went a combined 8 of 37 from the floor, scoring only 19 points.

UP NEXT

Pelicans: Go to Oklahoma City for second game of a back-to-back.

Trail Blazers: Travel to Houston for the third game of a four-game road trip.
Source:
By Associated Press | espn.go.com | December 20, 2014